Executive workplace that promoted Union Railway to establish an environment that would transform the way they conducted business.
The top Floor space is the social hub for executive directors & shareholders which includes enclosed offices, and meetings in connection vertically with other business units.
Info:
New Construction/ High Rise /Shell & core.
6000 ft² Corporate /Executive workplace Abu Dhabi, U.A.E
Services:
Interior Design, Project Management.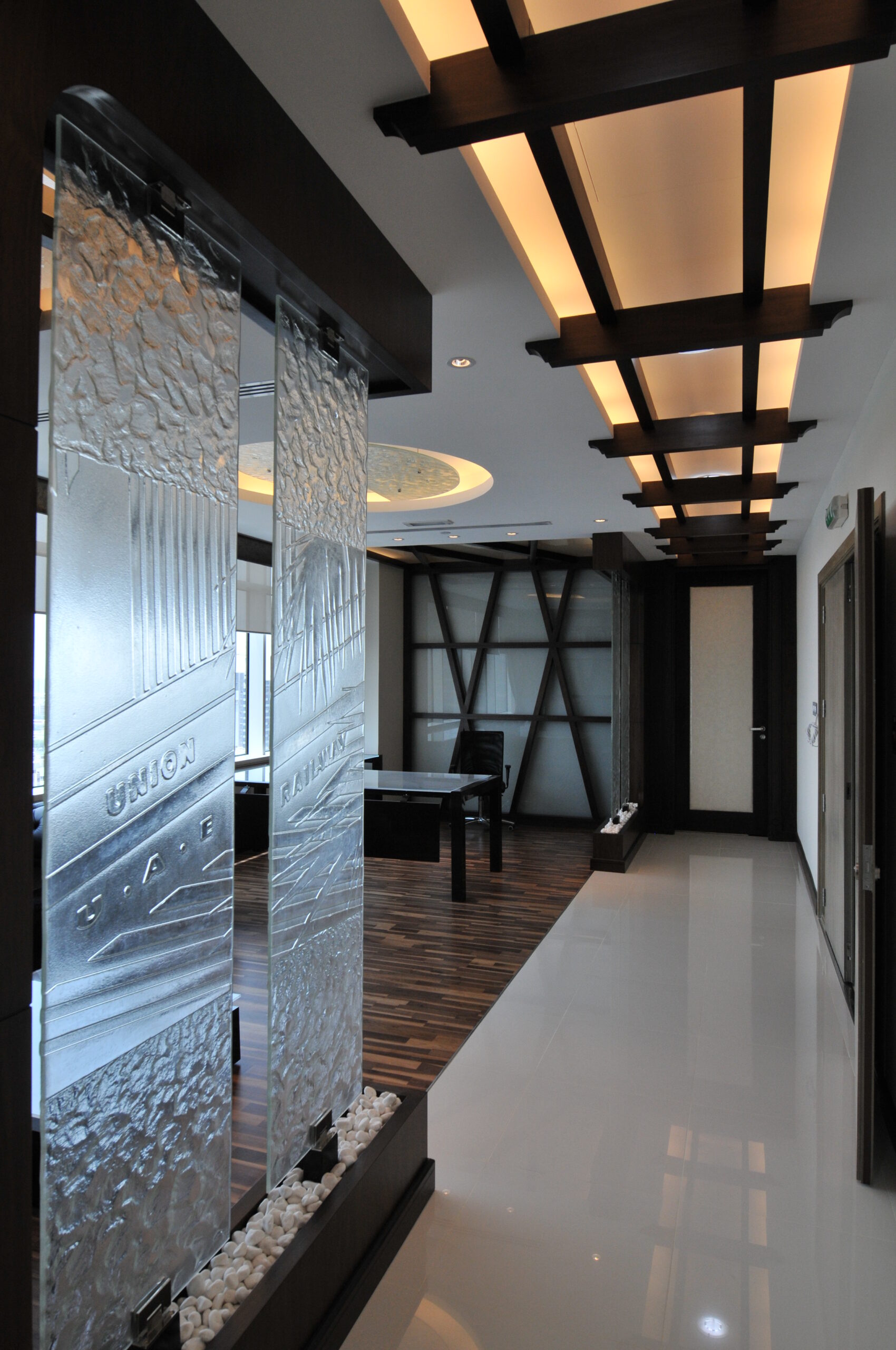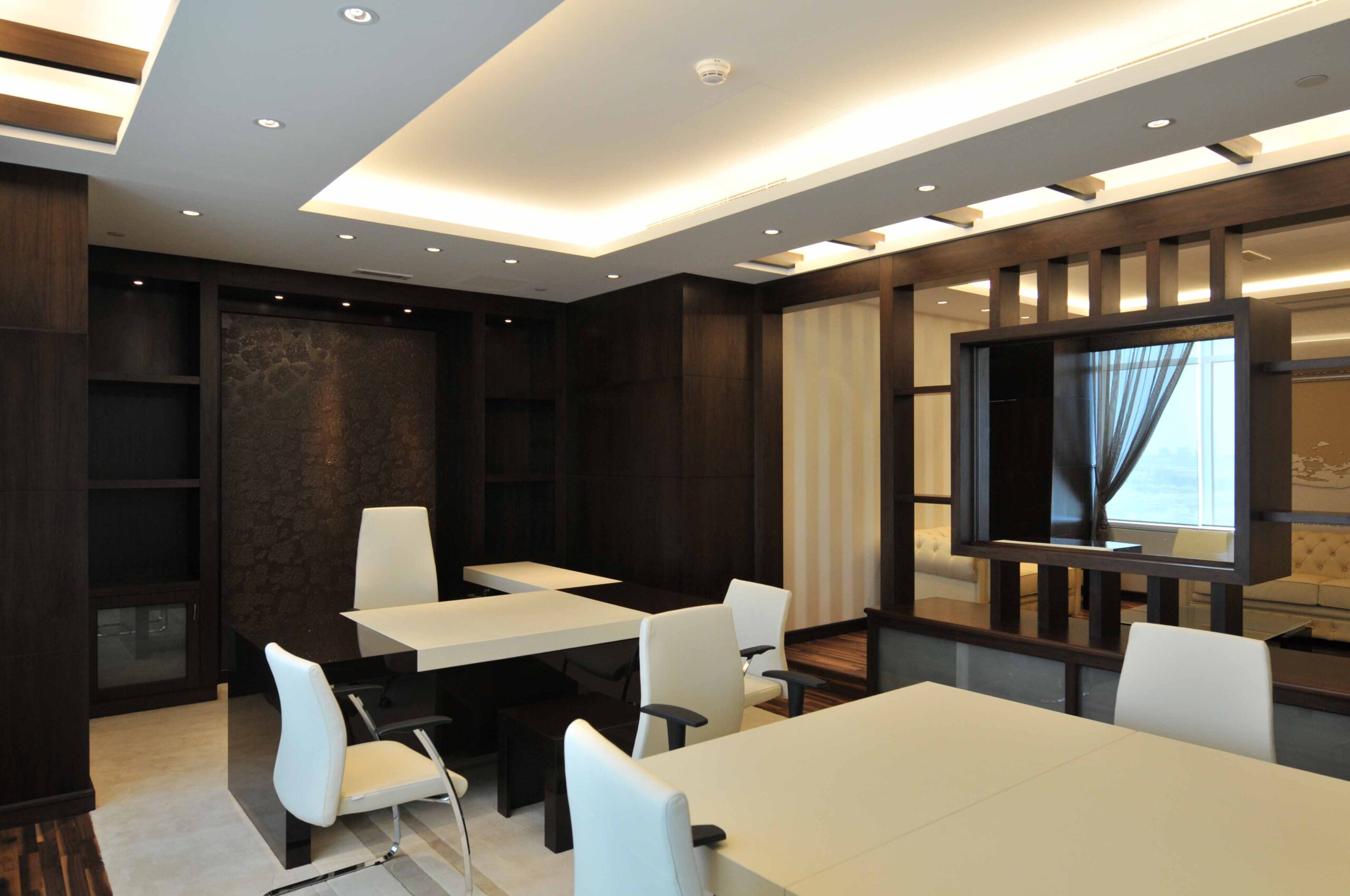 Luxury & functional workplace
that enhance users productivity,motivation & performance.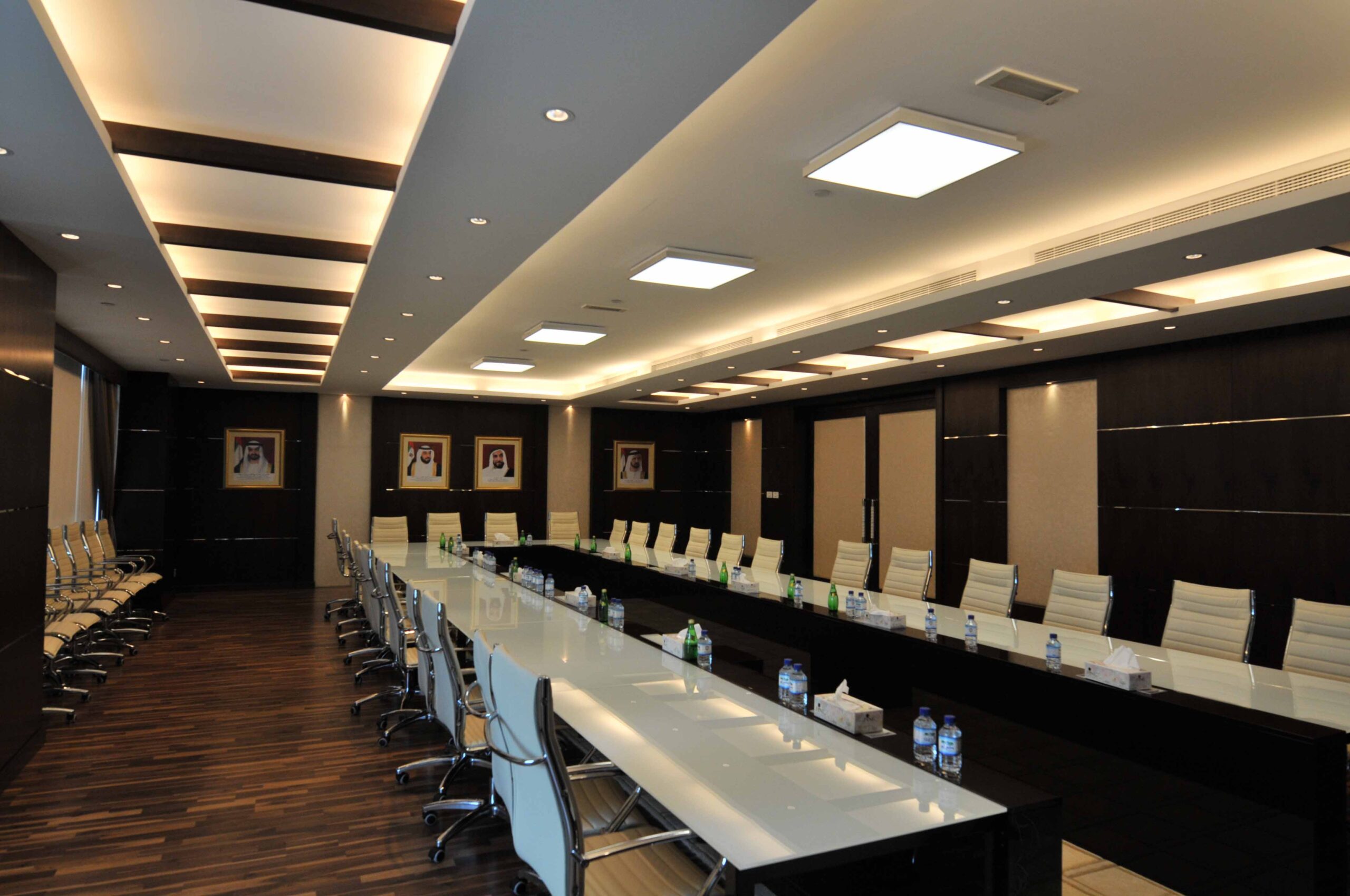 The Design capture the look and feel of trendy VIP destination: casual,yet sophisticated with materials that are eclectic, while dramatic;sumptuous leather upholstered furniture;textured glass;hand tufted carpet;and rich walnut accents.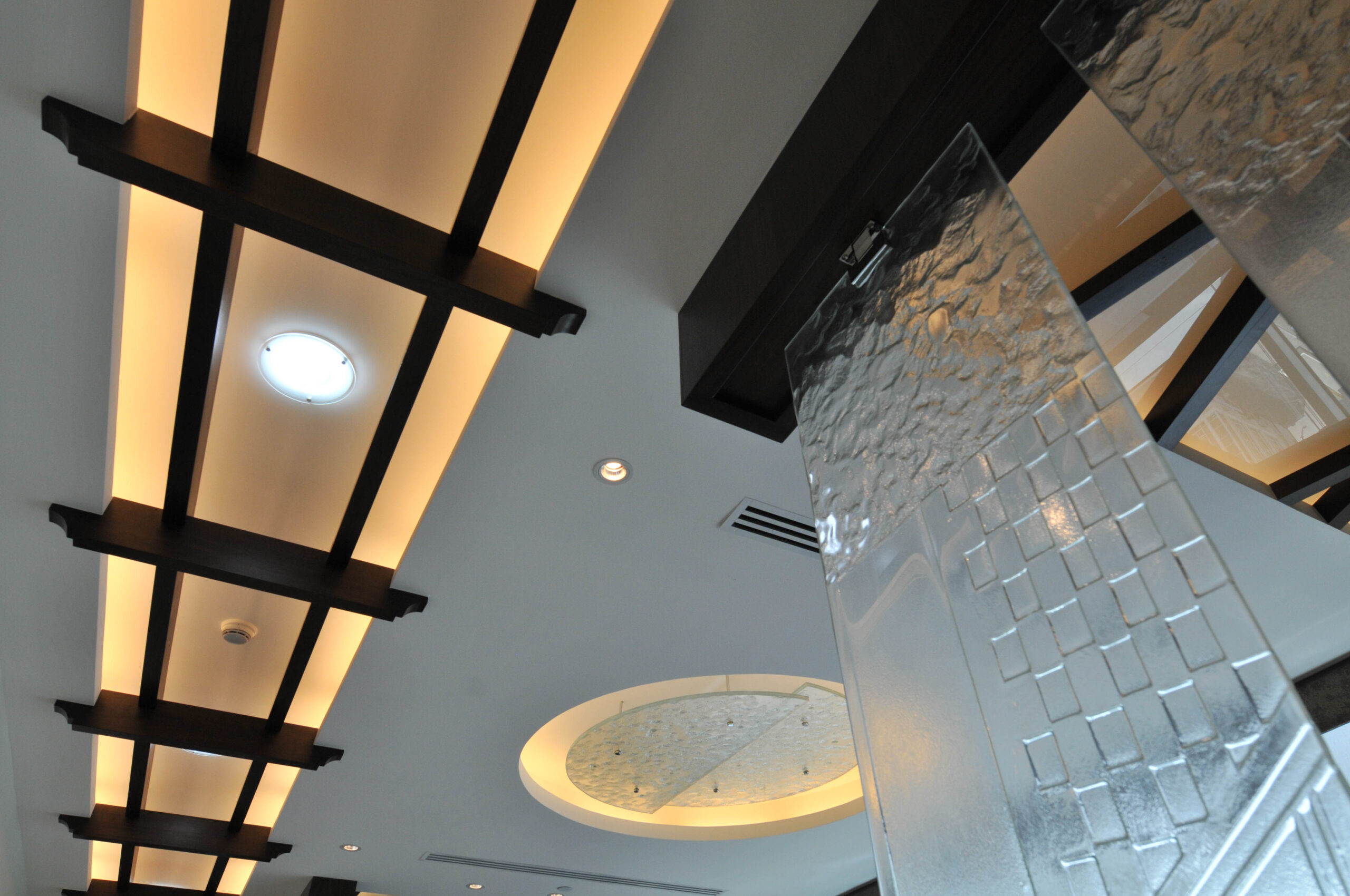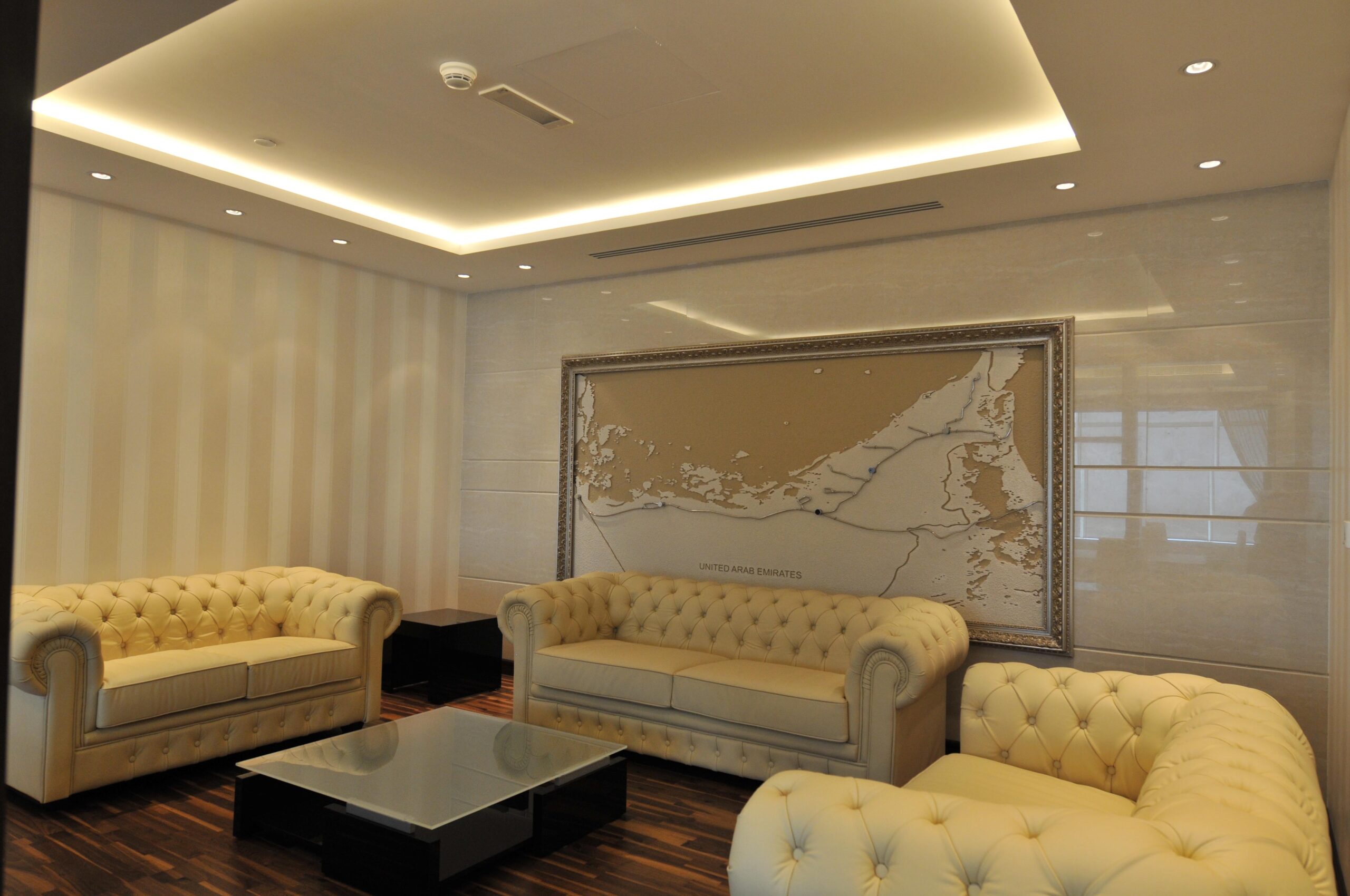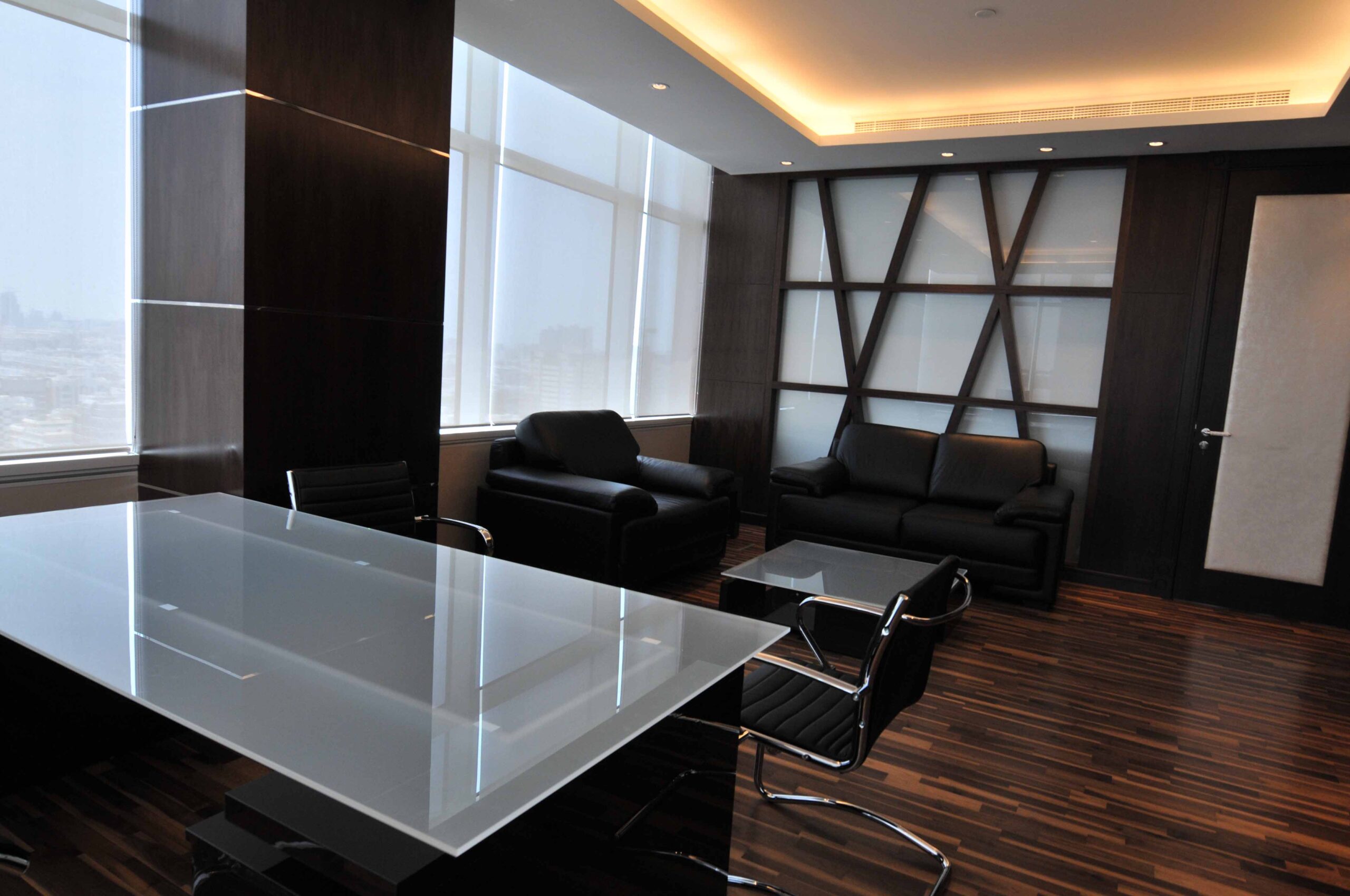 Let's talk about your project